Our Reviews and Testimonials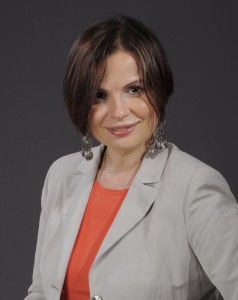 Apr. 22, 2019 by Karen Li
My son has been studying piano with Yana for about 1 year; our decision was based on the positive feedback from one of Yana's students.
Yana has an open-door policy; parents are welcome to sit through the lessons if they desire so. She is very musical and is good at helping her students bring out their musicality. My son's playing has become livelier since studying with Yana and I have noticed that his love for piano has also increased. Recently, he scored 90% in his grade 6 RCM piano exam.
Jun 7, 2018 by Sally on Arpeggio Music Studio
Yana is a very talented and knowledgeable Piano teacher. She is very kind and she is great with children, my 10-year-old daughter just adores her! I was able to see huge improvement from just the first few lessons. My daughter really enjoyed her theory classes as well. Her music teacher at school was impressed at how much my daughter has learned about the history of music and different instruments. We are excited and looking forward to seeing my daughter progress to more complicated pieces. Thank you Yana, for being a great teacher and such an inspiration to my daughter.Sally
March 18, 2018 by Ivy
Thank you for being such a good teacher to me for these past 3 years.
I have many amazing memories of playing with you singing, of performing at your recitals.
I will miss you after I stop taking classes with you.
Over the past 3 years, I've really learnt a lot from you. I grew more confident in my playing through
performing multiple times front of an audience, and I like playing piano a lot more than before.
Thank you for patiently guiding me through each piece, for supporting me and for believing in me.
 May 29, 2017 by Hong on Arpeggio Music Studio
Hi Yana, Time flies! It has been two years since Ivy came to study with you!I still remember the first day we went to your home. You were so pretty and nice, with the most patience I've seen. You said teaching is the responsibility of a teacher. But to Ivy, you did more than just teach her how to play a few pieces – you've also taught her how to enjoy music.Before, I felt like a devil when I sat beside Ivy while she was playing piano, and she was going through as much frustration as she was hating me. Anyone could tell that she didn't enjoy piano at all. "I never liked it, but since you like it Mom, I will play." That's what she would say to me.Ever since Ivy started learning piano with you, I gradually allowed her to be more independent. She now goes to lessons by herself. She practices her pieces on her own everyday (with a high degree of initiative) and without me sitting right beside her and watching over. When she plays nowadays, she loves showing that she enjoys the pieces with body gestures. She shares enchanting pieces with her friends, is qualified to accompany for other students and this gives her even more confidence. These type of exaggerated moments amateurs often view as stereotypes. I no longer have to force her to do what I want. She does what she loves: playing the piano.One way learning piano has impacted her habits is that she now has the motivation to move forward. Taking learning into her own hands – not only with piano but also other school stuff. One day, she came home with another book she borrowed from you and she said she wanted to play one of its pieces. Ever since then, she goes online to search for methods of artist's development she could improve on during her free time instead of blindly playing games.I can't express how much appreciation I have for you. You are the best tutor. Meanwhile, it's my pleasure to express my thanks and share my feelings with other parents and children. Sincerely, Hong
Apr 26, 2014 by Eric Tu on Arpeggio Music Studio
Ms. Yana is a great teacher who helps me when I'm having trouble with my work. Thanks for helping me get a 100% on my rudiments test.
Phone: (416) 953-9430 / Address: 880, Grandview Way M2N 7B2 North York, ON.
Location
880, Grandview Way M2N 7B2 North York, ON.